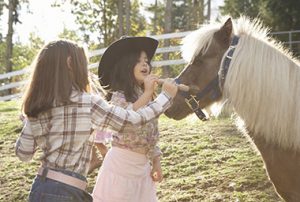 For years it was believed that the best practice for a child's dental health was to schedule their first appointment after their third birthday. This simply isn't true! After years of study, it is now suggested that your child come in as early as one year old or when their first tooth comes in.
Preventative dental care should be practiced as soon as possible to guarantee the best dental health for your infant. In fact, the health of your infant's baby teeth can have a major effect on the health of their adult teeth when they come in.
Here are a few things you should know about your infant's teeth so Dr. Miller can help your child have that perfect smile no matter what age.
Infant Exams
As soon as your infant starts teething they can have an infant exam performed. Our staff here at Augusta Dental will help you determine what preventative steps you should take in order to maintain the quality of your child's teeth throughout their life. After all, once teeth start appearing, they are exposed to the same kinds of bacteria and germs as you are.
These little problems can grow into much bigger problems later in life. The best way to equip yourself with the tools and knowledge your child needs to keep big problems from arising later on is to get started on the right foot.
Dr. Miller is trained in infant exams and highly recommends them. The overwhelming majority of studies show that infant exams are an important part of lifelong dental health. Dr. Miller and his staff are also great with children and help make each visit as comfortable as possible.
Our staff know that visiting the dentist can be a scary experience for children and do the best we can to make sure your infant is comfortable and enjoys their experience. Schedule an infant exam with Dr. Miller today!